Does patanjali divya kesh taila stops hairfall?

In this article , I will review our desi brand Patanjali's divya kesh taila.We will talk about how does it works on hair and should it be bought by you if you are facing hair problems like hairfall, dandruff,dry and damaged hair etc.


Review of Patanjali Divya Kesh Taila

Hello ladies and gentlemen (guys also want healthy hair :-) )
All of us want those want those black, shiny and healthy tresses and if you are a girl then you want them desperately.I was having very lustrous and thick locks till my graduation. After graduation i took stress on some issues and stress took my hair away. So girls if you are facing that never ending hairfall , first thing you need to check on is your stress level.I was depressed seeing my hair going haywire , it was then my landlady suggested me to use Patanjali's divya kesh taila. To be honest i was apprehensive but i decided to give it a try. So here it is how it went.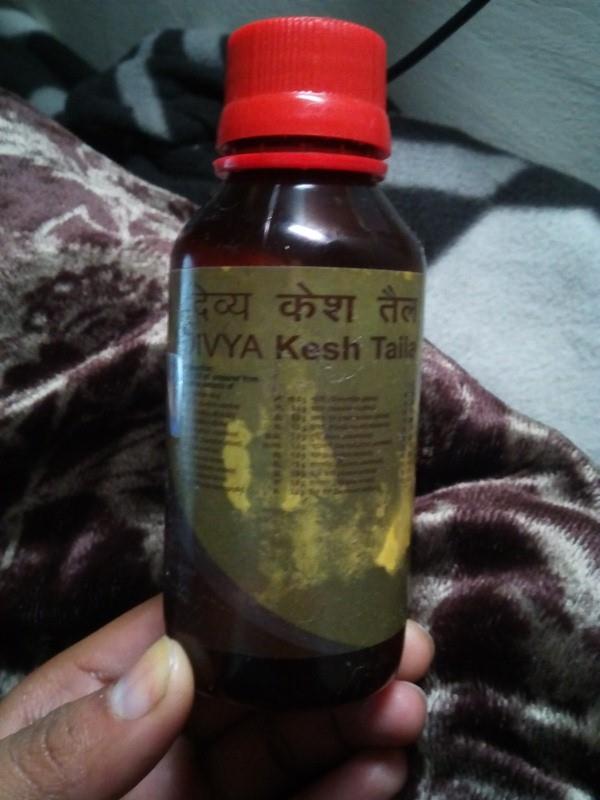 Product Description

This oil is an ayurvedic proprietary medicine manufactured by divya pharmacy. It is 100% natural composition. It contains no SLS or parabens. It claims to be useful in all problems of hair such as baldness, hair falling , graying of hair etc.


Directions for Use

You can take the oil in a small bowl and warm it a bit by placing it over hot water. Make sure the bowl is of steel. A bit warm oil will help in better penetration into the roots. Apply generously onto the scalp with the help of fingertips and massage for 10 to 15 minutes. After that apply the oil on your rest of the hair length.Keep it overnight and wash it next morning with mild and gentle shampoo. Don't forget to condition your hair after shampoo.


Ingredients

This oil contains 21 natural herbs that promote healthy hair growth.These are:-
1. Bhringraj 2.Amla 3.Anantmool 4.Mandukripadi 5.Lodh 6.Babool phali 7.Chandan 8.Bala 9.Gunja 10.Haldi 11.Daruhaldi 12.Ratanjot 13.Mulethi 14.Naagkeshar 15. Til Tel 16.Jatamansi 17.Priyangu 18.Neel 19.Kamal 20.Nagarbhotha 21.Ketaki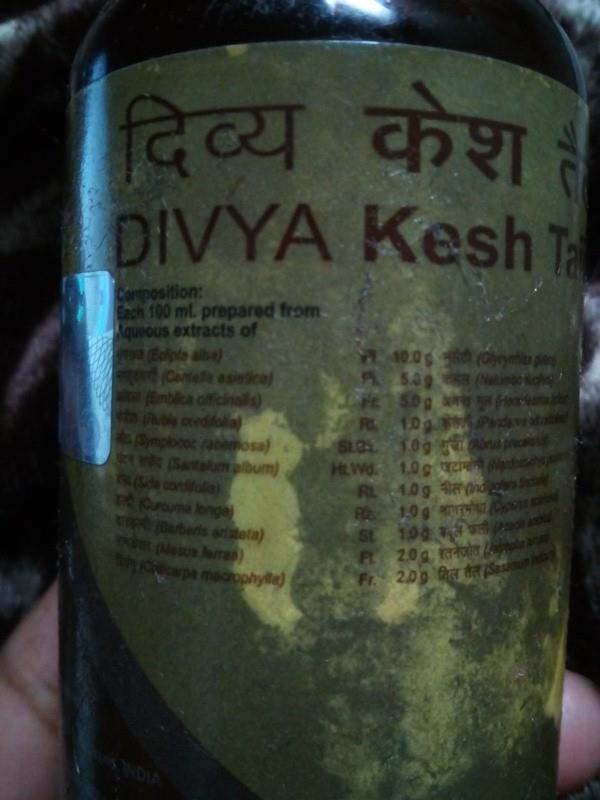 Price

Price of this oil is INR 85 for 100 ml.


Shelf life

Shelf life of this oil is 3 years from the date of manufacturing.


Packaging

Packaging of this oil is not very attractive. It looks like some medicinal syrup bottle. Though the bottle in not attractive but is easy to carry and open. There is one more flaw in packaging that the mouth of the bottle is very wide causing more than required oil coming out .


Texture

The texture of this oil is of medium consistency. It is dark maroon or somewhat brown in colour. Being neither too thick nor too runny , this oil is not messy to apply.It spreads into the hair quite quickly and easily.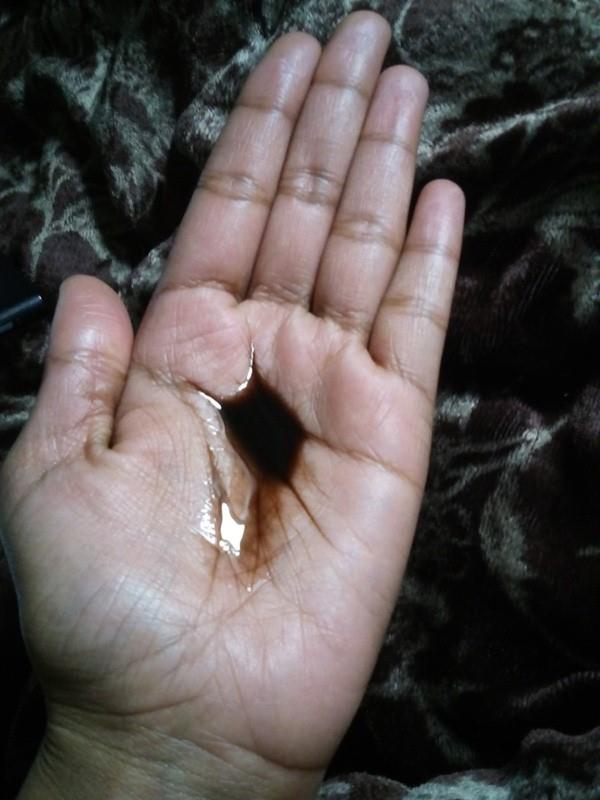 My experience with Patanjali's divya kesh taila

When i bought this oil , i was facing very bad hairfall. I was very apprehensive to use it in the first go as it was not some known brand but i decided to give it a shot after seeing its herbal composition. I warmed it up a bit and applied it first on the roots of my hair and slowly kept massaging them for about 15 minutes. Then i tied up my hair in braid and went to good night sleep. Trust me i slept really well that night, i am not sure it was due to this oil but it was really a very good sleep.I washed my hair with Khadi satreetha shampoo and conditioned my hair with Himalaya Protein Conditioner. The oil is really easy to wash and comes out quickly not requiring much shampoo. It feels very light after washing the hair and there is no residue left. My hair felt soft and shiny after only two washes and if i talk about the hair fall problem this oil is a BOON, MIRACLE and what not. I could notice significant reduction in my hair fall in the first wash itself.As the wash increased , the hair fall decreased. Today i have my lustrous and thick locks back and i am in love with them . And of course i am in love with this oil.


Pros of Patanjali's divya kesh taila

1. It is cost effective.
2. It controls hairfall very well.
3. It controls dandruff.
4. It makes hair shiny and black.
5. It is NATURAL ( shouty capitals for its being free from harmful chemicals)


Cons of Patanjali's divya kesh taila

1. It is not packaged attractively.
2. It have strong herbal smell.
3. It is not available easily in stores.


Rating

4/5


Would i recommend this product?

YESS. Theres no doubt of not recommending it. Buy it if you love your hair. All the best