Purity Difference Between 18K And 22K Gold Jewellery

Have you ever wondered about the significance of 18K and 22K gold jewellery. Here we are listing some of the purity difference between 18K and 22K gold jewellery. Read the following article to gather more information.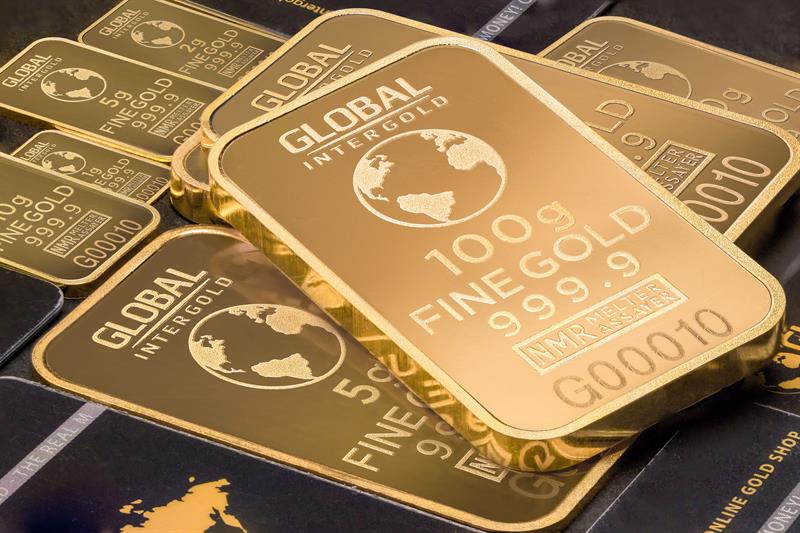 We all know that jewellery is an important part of a woman's life. Whether it be a necklace or a bracelet or an earring or even a single ring, jewellery makes a woman feel beautiful and look so too. Such a phenomenon is not new and has existed since time immemorial. Even though people are now shifting to using less jewellery, its existence altogether can never be diminished.

Jewellery made of gold is highly used and adored worldwide. Some societies call it tradition to wear only gold jewellery while some prefer wearing only gold jewellery as they feel that it provides the best appearance compared to jewellery made out of any other metal. But gold jewellery are usually very expensive as extraction of gold and transforming it into the piece of graceful necklace you saw today on the jewellery store next to your office is an expensive and time-taking process and nothing which is pretty comes at a low price.

Now considering all the above-mentioned factors, purchasing gold jewellery is a tough business for the common public as one wrong decision not only leads to regret for a lifetime but also wastage of huge amounts of money which should thereby be avoided by being fully aware of some of the important terms related to gold such as Karat.

Karat (K) is in simple terms the standard of measurement of the purity or fineness of gold. By referring to the Karat of the gold, one can predict how much gold is used in the making of a jewellery or any other ornament.

Needless to say, higher the Karat higher will be the gold's purity. In an era where economics and business are touching the zenith, it becomes important for the prospective consumer to understand the concept of this unit of measurement so that they can themselves from any kind or fraud or misstatements.

The beauty of gold jewellery cannot be underestimated. Gold jewellery is considered a prized possession in most of the households and some of the those jewellery pass through several generations as a token of the property of the ancestors and hence, people interested in purchasing gold jewellery invest a lot of time in selecting the best form of gold which not only appears magnificent visually but is also pure.

The purest form of gold is referred to as 24K gold which means that all the 24 parts of the gold is actually gold itself and thereby has no dashes of any other metal whatsoever. Such a metal takes the form of a distinctive bright yellow colour which without any doubt looks pleasing to the eye and being the purest form is priced at a rate higher than all other forms of gold. But even when it is the purest form of gold, it is generally not preferred for making of jewellery as its density is lower when compared to other types of gold making it soft and supple.

You might have come across jewellers claiming their jewellery to be made of 22K or 18K gold. By the numeric form itself, you would be able to conclude now that 22K gold basically means that the jewellery has 22 parts of made up of gold while the remaining 2 parts would be containing different metals such as silver, copper, zinc and so on. It might sound to make the jewellery impure but the fact remains that adding such metals actually helps in producing a jewellery durable and long-lasting. Percentage wise 24K gold equals 91.7% gold.

Now, if 22K gold contains 22 parts gold, it signifies that 18K gold contains only 18 parts of gold or 75% of it. Jewellery made up of 18K gold are even more durable than the 22K gold jewellery. But the colour differs and it becomes less pleasing to the naked human eye.

Purity wise, 22K is better than the 18K gold. Therefore, it is recommended that a person should buy jewellery from a trusted brand or retail store wherein the consumer is fairly informed of the purity, durability and price of the gold jewellery as buying a gold jewellery is a type of investment as also a status symbol in almost each and every society in today's era.

Another aspect to be kept in mind other than the purity while purchasing a gold jewellery is the weight (measured in grams) of the gold used in the jewellery it affects the overall price of the jewellery. Moreover, some ornaments such as bangles demand use of less gold in its making as its shape demand use of some tough materials otherwise it would lead to damage of the whole ornament. Hence, jewellers prefer using 16 or 18K gold in bangle making.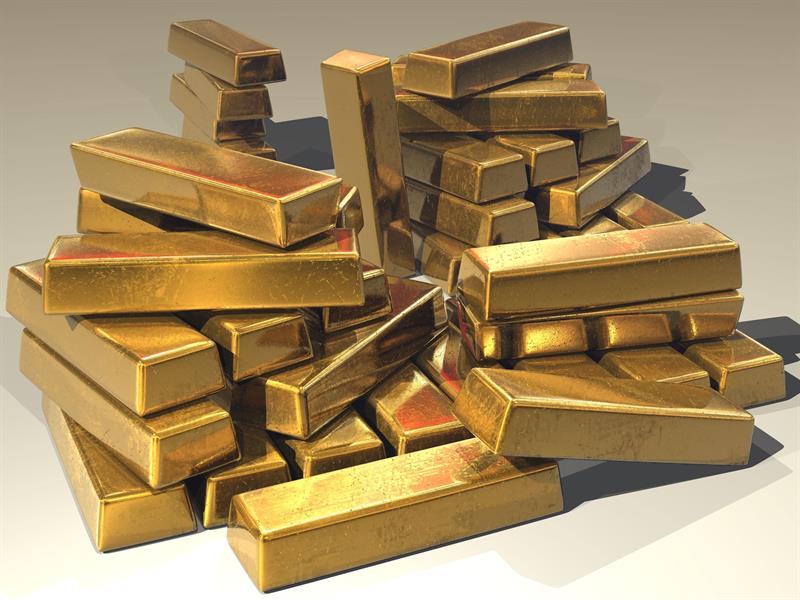 Moreover, you need to be sure of the authenticity of the jewellery you have just bought and therefore, you should try procuring an authentication certificate from the seller of the gold jewellery so as to claim the loss if the jewellery turns out to be fake or of an inferior quality day, months or years later after you bought it. It is also suggested to ask the seller about the exchange policy of the products so that no difficulty arises if the buyer wants to exchange or return the jewellery at a later date.

Due to the economics and market policies, gold jewellery can be purchased anywhere but there always remains a difference in quality and price in two different counties. Saudi Arabia is considered to be one of the many places wherein gold and gold jewellery can be bought owing to a variety of reasons.

Saudi Arabia has the concept of Souks which translates into a marketplace selling gold in bulk quantity and if it selling in a bulk quantity, it is easy to conclude that their rates are very low hence, inducing any visitor to buy gold from Saudi Arabia on a trip. Also, the merchants in Saudi Arabia are usually very well versed with the quality of gold and thereby, deal in only the best quality gold. All varieties of gold jewellery is found in Saudi Arabia including the 22K, 18K and 14K variants.

Jewellery in Dammam (or in general as mentioned beforehand, the whole of Saudi Arabia) is considered to be of good quality as also of the locally manufactured gold and gold produced is available at reasonable rates (than that of its Indian or Italian counterparts) as no sales tax or VAT is charged upon them.

The reason as you might be aware of is that gulf countries (like that of Saudi Arabia) are either tax free or are subjected to a minimum amount of tax. Numerically, you might find gold jewellery to be approximately 10-12% cheaper than in India which makes a huge difference in the actual amount to be paid by the buyer as the purchasing price of gold jewellery is usually very high.

22K gold jewellery in Saudi Arabia apart from being pure are also of unique designs and what can be better than buying a unique pure gold jewellery at a price which is easy on the pockets too?

Now, you may find jewellery in Dammam to be made mainly of 18K gold as usage of only 75% gold helps the jeweller to mould the metal into complex designs without much difficulty.

It would not wrong to state that gold jewellery is one the many things in which purity matters a lot and due to the increased awareness in buyers nowadays, sellers are dissuaded from selling inferior quality gold products as if caught it might damage their reputation in the market once and for all.

Also, there are a number of brands who have been running since a very long time and their name has become synonymous with purity and authenticity. Thus it would be safe to conclude that gold being a luxurious item which is expensive demands a lot of attention before the purchase.

As it is said that prevention is better than cure, it is better to be an informed consumer than cry later at the fake or inferior quality gold jewellery that you bought without investing time so as find out about its purity. If you are sure of it purity once, buy the best gold jewellery for your mother or wife as there is no better gift for a woman than a piece of jewellery.