Luminous Solar Panels - Made for Performance

Are you looking for solar panels to power your solar systems? Check out the Luminous solar panels, made for durability and performance.


With the ever increasing cost of electricity, both residential as well as commercial, people are switching to solar energy. A lot of devices are coming up that are powered by solar power. In fact, an international airport in India - Kochi International Airport - is fully powered by Solar power.


How does solar powered devices work?

Solar panels are the basic components of any solar devices. The panels absorb sunlight with photovoltaic cells, generate direct current (DC) from it and store it into batteries. This is later converted into Alternate Current (AC) using inverter technology and used on regular electric devices.

The efficiency of any solar powered systems depends largely on the solar panels used in the system. Small electric devices require small panels that are easy to carry but large plants require an array of large panels that are usually permanently fixed on places which gets direct sunlight.


Common uses of Solar Panels

Solar panels are required for every device and systems that are Solar powered. There are many plants and buildings that are fully powered with solar panels. But the most common use that we see in our daily lives are solar water heaters, solar powered home inverters, street lights with individual solar panels etc. Typically, any device can be powered by a solar panel.

In some places, the state owned electricity departments can be integrated into the residential solar systems. In the day time, the solar panels will produce electricity and transfer that into the electricity grid. In the night, you can get the electricity back from the electricity grid. Since you are getting the electricity produced and transferred from your home plant, you don't have to pay for the electricity, as long as you are within the limits of what you produced.


Luminous Brand Value

Luminous Power Technologies is a global leader in solar energy systems. With a strong presence in over 36 countries and 6000 employees serving more than 60,000 channel partners, Luminous is a very strong brand with an impeccable reputation in India and abroad.

The range of products offered by the company includes inverters, batters, UPS, solar controllers, solar PV panel and more.

Over the span of 30 years, Luminous has successfully created its customer base of more than 70 million happy customers which definitely indicates that you can buy their products without any hassle.


Luminous Solar Panels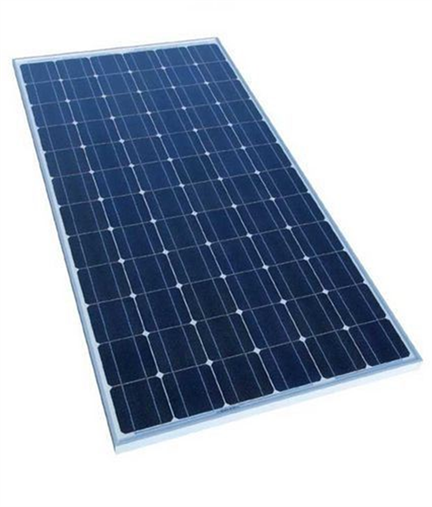 The company offers a wide range of solar panels, supported by PAN India network. In addition to an array of solar products supported by its own panels, the panels manufactured by Luminous supports several other solar products and brands.

The products are BIS certified, which means the products under its brand are tested under various conditions as per the government norms and you can buy it with confidence.

Luminous offers 2 types of solar panels:

1. Monocrystalline solar panels
2. Polycrystalline solar panels

They both offer the same function - capture sunlight, convert into Direct Current and store into batteries for later use. Only the underlying technology is different - monocrystalline solar panels have solar cells made from a single crystal of silicon, while polycrystalline solar panels have solar cells made from many silicon fragments melted together. They both serve the same purpose.

Luminous has a range of solar panels with the Polycrystalline technology and one model with the Monocrystalline technology. So, if you have a preference on the type of the cells used, Luminous has both the options covered.

Popular Solar Panels from Luminous

Below is a list of the solar panels from Luminous. Click on the links to read more about those from the official website.
Monocrystalline Solar Panels:
1. Solar Panel 370W / 24V Mono PERC

Polycrystalline Solar Panels:
1. Solar Panel 80W / 12V Poly
2. Solar Panel 105W / 12V Poly
3. Solar Panel 165W / 12V Poly
4. Solar Panel 330W / 24V Poly
5. Solar Panel 60W / 12V Poly
6. Solar Panel 40W / 12V Poly


Highlights of Luminous Solar Panels

Luminous Solar Panels offers excellent Low-light performance and advanced EVA
Encapsulation. Severe Weather Resilience is another advantage of the Luminous solar panels. It offers high torsion resistance against wind load and snow loads. These are waterproof and corrosion resistant.

All the solar panel models are protected with corner protectors and 5-layer packaging, which make it easy to carry and install at various places. The panels come with 12 years of product warranty and 25 years of performance warranty, which indicates the company's confidence on its products. The Ethylene Vinyl Acetate (EVA) encapsulation layer on the panels ensures solar cells are stringed together firmly on tempered glass of panel, ensuring trouble-free performance for extended periods of time.

The panels are waterproof and dust proof with IP67 rating, ensuring best performance during extreme weather conditions. This panel comes with Silver Anodized Aluminium Frames which are sealed with the help of sealant. Grade A silicone cells used in panels come integrated with a power reflector that redirects sunlight back from the cell, leading to improved power generation from low sun light. The Luminous solar panels offer the best in class low sun light performance with its high quality glass and solar cell coating designed for low light performance.


Luminous Advantage

Luminous is a brand that specialises in solar technologies for over 30 years. The company makes some of the best solar panels and related products in the country, trusted by millions of customers. If you are looking for a solar solution for your home or for commercial purposes, Luminous is a brand that you can trust on.

Read more about Luminous brand of solutions at its official website - https://www.luminousindia.com/