Micromax A100 Superfone Canvas review, pros and cons

In this article, I have provided detailed information about Micromax A100 Superfone Canvas from Micromax. It is one of the stylish and low budget phone among android smartphones. This phone is highly recommended for people who are searching around the market for a decent and low budget phone loaded with some nice features. Lets find out the new features, pros and cons of this smartphone.


Introduction

Micromax A100 Superfone Canvas is one of the stylish android smartphone from Micromax. We all know, nowadays android smartphones taking control majority of smartphone market. It is not surprising in case all mobile phone manufactures change their operating system to Android. Android operating system became one of the robust and user friendly mobile operating system now available for smartphones. Google Android is a open source smartphone platform, it allows developers to freely customize this Operating System. Moreover, Google confirmed that its play store already exceeded 700,000 apps. Interesting fact about Google Play store is it occupies almost 70 percent of free apps. I'm very much sure that availability of free quality apps attract majority of users to choose android platform. Already majority of mobile phone manufactures chosen android as Operating System for their smartphones and tablets. Then, which android smartphone or tablet user would like to choose? Obviously, it depends upon the features and quality hardware providing by the manufactures. In order to get noticed, every smartphone manufactures need to give all attention in adding new features, customizing software, designing hardware, etc. Many of the android smartphones already in track and keeping top positions, but many of them out there are still far behind in track due to lack of new features and hardware quality. In this article, I would like to explain about all new features, hardware quality and more about Micromax A100 Superfone canvas. Let's find out how far this handset in track from leading android smartphones.


Design & Build Quality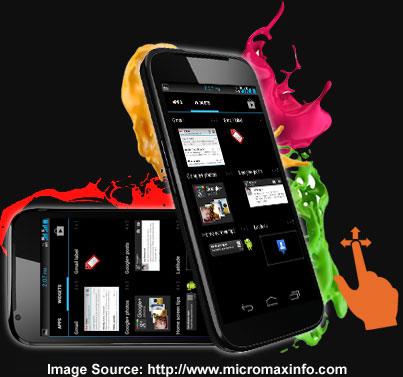 Before explore more about this device's features, you must need to know the price of this device. Micromax A100 Superfone canvas costs around Rs. 9700. This device is built and designed quite well. Moreover, its look is quite appealing and this device is really wonderful to hold it in hand. At first look, by seeing its dimension of screen and finishing of body, you may wonder about its price - Is this device costs only Rs.9700 only? Its premium look gives the feel of a costly device costs around Rs.20000. This device is only available in black color. I did not spot any physical buttons on front side of this handset. Instead, they used three capacitive buttons. It comes with giant '5.0 inch' TFT capacitive touch screen (Multi Touch enabled) with the resolution of 480 x 854 pixels at 196 ppi pixel density. Its screen is quite scratch resistant and it gives the option to use this device without any screen protector. For more protection, Micromax used a very thin screen protector which is pasted precisely over the screen. You can't easily find out whether they pasted a screen protector or not. But I think Micromax used low quality screen protector, it easily get scratched and dirty. In order to resolve this issue, you can remove this screen protector and use this device without a screen protector or paste a high quality screen protector instead default one. If you gonna use this device without any screen protector, then you may always need a piece of cotton in order to keep the screen clean from your own fingerprints. Because its screen is not resistant to fingerprints, it may remain until you clean up. Talking about its body, it got the dimension of 142.2 x 72.6 x 11.9 mm / 5.60 x 2.86 x 0.47 in and weighs 168 g (5.93 oz). You can clearly see the ports and buttons are provided on the sides of this handset. The port for the 3.5 mm headphone jack is provided at the middle top side of the device. At front side of the device, you can see a secondary camera at left side and proximity sensor at right side of the earpiece. In this handset, Micromax placed lock/unlock button at the top right side and volume rockers are nicely placed at the top left side of the handset. In addition to this you can see a tiny microphone-hole and charging / data transfer port at the bottom side. Its back panel is simply good and not prone to attract your fingerprints, despite the fact that it is not flexible like other high end phones from Samsung, Sony, etc. Instead of printing logo in front side of device, they printed logo on the back panel. A 5.0 Mega Pixel camera is clearly visible along with a LED flash light on top middle area of back cover. LED flash light provided in this handset is not too powerful but it is good enough for this device. When you remove the back cover, you can see a 3G SIM card slot is provided left aside the primary camera and a 2G SIM card slot is provided at left side of the speaker. Also a Micro SD card slot is provided at the right side of primary camera where you can install up to 32GB memory card. In order to hold big 2000mAh battery, a large battery area is provided just below the primary camera. I could able to find Micromax logo and some product information is labeled within battery area. Overall, Micromax built this device quite well.


Interface & New Features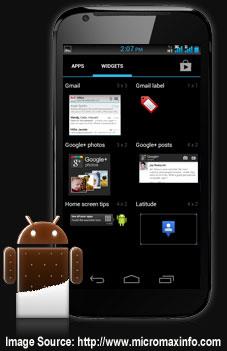 Micromax ships this device with Android 4.0 Ice cream sandwich. In this device, Micromax did not perform too much customization in standard android. For your convenience, Micromax added some extra widgets in addition to default widgets. Its user interface is really good and responsive. There are five home screens available, unfortunately you can't add another home screen or remove any home screen. For quick notifications, a notification panel is also available where you can find bunch of shortcuts - for adjusting brightness, profile selection, wifi, Bluetooth and so on. Sadly, color combination used for the notification panel is little weird. The keyboard and dialler used is from stock android and keyboard seems quite user-friendly and spacious. I found two call initiating buttons are available in dialler for dual SIM functionality, but I could not able to find any video call setting available in dialler. It means you can't make any 3G video call via dialler. I could able to find bunch of micromax applications in application menu. If you would like to add some more Micromax applications, then you also have the option to download them via 'mstore'.


Camera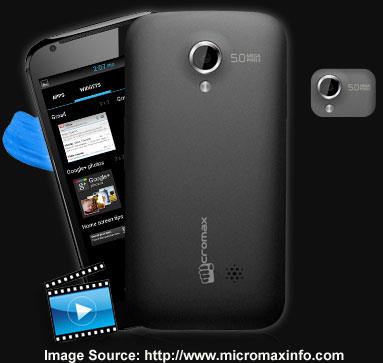 Micromax A100 Superfone Canvas comes with '5.0' Mega Pixel rear Camera with LED flash light and '0.3' Mega pixel front camera. The rear camera is quite good and capable to take some decent shots in bright light conditions. But this camera is not good enough to use in low light conditions. In low light conditions, you may need to play around the camera settings in order to get some decent shots. The LED flash light used in this device is not impressive, but it enables you to take some decent shots even though you are taking pictures in complete darkness. Auto focus is also available for this device's rear camera. Moreover you have the option to tap manually to focus specific area which is visible through camera. In addition to this, camera also offers various other features including zooming, exposures, flash modes, scene modes and so on. This phone also has a secondary camera comes with 0.3 Mega Pixel which is installed on the front side of this device. Sometimes it showing 'camera does not found' error message when try to access the camera. I think this issue might be due to the software problem and it may get resolve by software update. If you do not like to use default camera application, then you can find many advanced camera application in android play store. However, camera of this device is not good enough, but it is ok if we considering the price of this device.


Video & Audio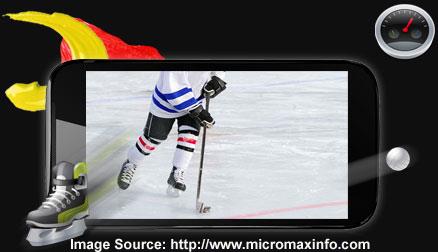 Talking about it video quality, this device's video quality is satisfactory. Even though it getting the advantage of 1 GHz scorpion processor, 512 MB RAM and Adreno 200 GPU, most of the time it fails to plays 1080p videos. Even if it manages to play 1080p video then output sound may not be synchronize with video. But I could able to find that 480p videos are playing flawlessly. I did not feel any pause or lag while playing 480p videos. Also scrolling through the video is also pretty fast. This device's audio quality and volume during the video playback is really very disappointing, you may need the help of headphones in order to hear the output sound clearly with some descent volume. But I did not feel this issue while answering the phone call, sound via speaker is quite good. The headphones providing with this handset is also good.


Performance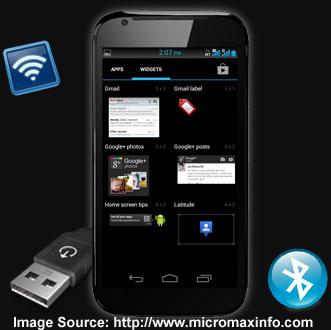 Talking about the performance of new Micromax A100 Superfone Canvas, Micromax improved some hardware specifications. In order to get better performance, it comes with 1 GHz scorpion processor, 512 MB RAM and Adreno 200 GPU. Unfortunately, scorpion processor used in this device is single core processor. Also, 4 GB internal storage memory is available in this device, but the device does not showing up 4 GB internal storage memory. So I think you can use only approximately up to 2 GB of total internal storage memory to install applications and games. But you have the option to expand the external storage memory up to 32 GB. I could able to find that video playback quality is good but audio quality of this device is not good enough. Its user interface is very responsive and you do not feel any lag even though you install lots of applications. Also I did not feel any lag or issues while navigating from apps to apps. The stock Internet browser comes with this handset is also quite good, responsive and it also support flash contents in webpage, but I felt some lag while scrolling the web page. In order to resolve this issue, you may use any other web browser from android play store. But sometimes I felt some starting lag while using pinch zoom even in other browsers too. Another noticeable feature of this handset is its orientation sensor, in order to rotate the screen you really need to hold this device exactly in 90 degree vertical or horizontal. It means slight change in angle does not change the screen orientation to portrait or landscape mode. The gaming performance of this handset is not good enough. I tried some 2D games and 3D games in this handset and I'm very disappointed with its gaming performance. I did not feel any lag or pause while playing 2D games but 3D games performance is very disappointing and sometimes it fails to launch the game. The display used in this device is very impressive, I didn't see display fading out too much while changing viewing angles. Also display output seems to be very clear and sharp. Overall, the performance of this handset is satisfactory except the display.


Battery Life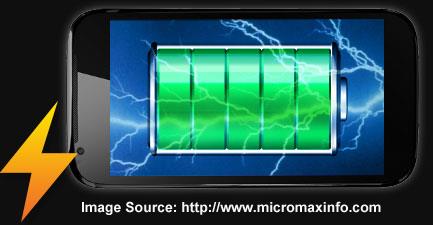 Battery life is the main issue still facing by android running smartphones and tablets. Micromax A100 Superfone Canvas comes with Li-Ion 2000mAh battery. I think battery life of this android device is not too bad. Fully charged battery allows you to browse internet up to almost 5-6 hours, 3-5 hours talk time in 3-5 hours in 3G network and 5-6 hours in 2G network.

Note: Battery life may be considerably vary, it depends on the usage and handling of battery.


Pros & Cons
Pros of Micromax A100 Superfone Canvas
Considering the features and price, this handset is quite good.


Good design and build quality.


5.0 inch display.


Display used in this device is quite impressive.
Cons of Micromax A100 Superfone Canvas
Camera quality is not impressive.


Sound quality is not quite good during the video playback.


HD games does not work well.


No video call settings or option available in default dialler.
Conclusion

Micromax A100 Superfone Canvas comes with quite good design and elegant features. Most importantly it got an impressive 5.0 inch display. Sadly, it did not get excellent camera quality. Also sometimes I found some software issues while working around. Even though it has some downsides, it is perfectly ok for daily usage. Considering the price and features of this device, it is highly recommended for people who are searching around the market for a decent and low budget phone loaded with some nice features.