Top 10 online trading platforms in india

A trading platform is software that enables traders and investors to track accounts and position trades through financial intermediaries. Listed below are the top ten online trading platforms in India.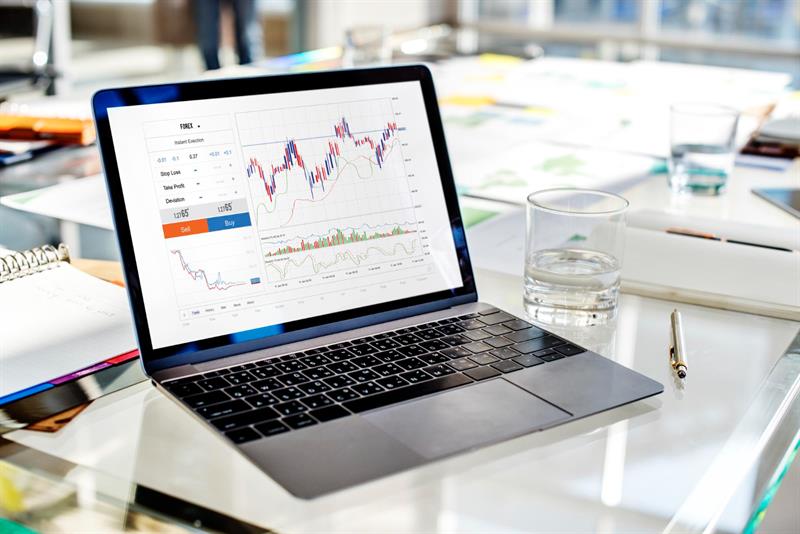 A trading platform is software that enables traders and investors to track accounts and position trades through financial intermediaries. Other services, such as real-time quotations, charting tools, news feeds, and even premium analysis, are also included with trading platforms. Furthermore, services might be specially designed for particular markets, such as the stock, currency, options, or futures markets. The subject of how to conduct trading smoothly without getting slowed down by a barrier that arises while trading is raised. The use of online share trading platforms for stock trading is pretty helpful to overcome all the typical constraints of time and distance.
In India, traders and investors mostly employ three distinct kinds of online trading platforms.
Mobile based
Browser based
Desktop based
Over the years, the Indian stock market has expanded substantially, and along with that expansion, numerous trading platforms have evolved to meet the demands of Indian investors. It might be difficult for investors or traders to choose the best trading platform given the variety of options available. An excellent trading platform is one that provides outstanding speed, a user-friendly interface, real-time market analysis of data, sophisticated and potent charts, technical indicators, and many other helpful features for an outstanding trading experience.
Listed below are the top ten online trading platforms in India.
GEOJIT
Selfie - Selfie is Geojit's customizable interface, built-in security system, and cutting-edge charting platform to make investing simple, dependable, and assist with making decisions. Selfie is available on a variety of platforms, including mobile apps, installable desktop applications, and HTML-based trading platforms. This smartphone application contains every functionality required to trade stocks. You can trade on the NSE and BSE, transfer funds, refer to live information on your holdings, and make orders after market hours.

Selfie Platinum
-The installable trading platform of Geojit BNP Paribas, Geojit Selfie Platinum, can be downloaded and set up on your computer. This trading terminal is fully functional and enables quick order execution with real-time monitoring. This is the ideal tool for active traders. Equity Cash, Equity Derivatives, and Currency Derivatives can all be traded on Geojit BNP Paribas Selfie Platinum.

FundsGenie
-For most investors, the prospect of selecting from numerous mutual funds might be overwhelming. FundsGenie is a platform that offers a user-friendly, clutter-free experience to assist you in selecting a mutual fund that suits your specific requirements. The FundsGenie app was created with the intention of meeting different mutual fund investment demands. It is an innovative platform for learning about and to invest in mutual funds.

FLIP
- In order to replace the current platform, Selfie, Geojit Financial Services has introduced Flip, its newest mobile trading platform. The new platform will offer traders and investors a thorough and adaptable trading experience supported by a number of cutting-edge features. With Flip, Geojit is enhancing its mobile trading capabilities and enabling its customers to invest and trade more wisely and successfully. Geojit has reached a critical milestone with the introduction of the Flip platform, solidifying its position as the industry's top supplier of investment solutions.

ZERODHA KITE

Because of its excellent level of user-friendliness, this trading platform is currently the most popular stock trading platform. The most recent development process was used to create Kite by Zerodha, which is designed to meet the multi-dimensional needs of all different types of traders and investors. Mobile devices, desktop PCs, and web browsers can all readily use the trading platform.

ANGEL BROKING SPEED PRO

The platform has a reputation for providing customers with a single window trading experience and analytical transaction evaluation tools. It is unique and a key factor in its inclusion on the list of the best because it offers real-time monitoring and speedier order execution. The software is also the best trading platform for novices.

ICICI DIRECT ALL-IN-1

A distinguished affiliate of the ICICI group, ICICI Direct is well known for its cutting-edge products. This trading platform is easily accessible from any laptop, desktop, or smartphone. A wide variety of trading and investment alternatives are available through ICICI Direct, including equity, derivatives, foreign exchange, mutual funds, exchange-traded funds (ETFs), bonds, insurance, and loans, among others. Both the NSE and the BSE are served by providers of stockbroking services.

UPSTOX PRO

Another top online share trading platform in India run by Upstox is called Upstox Pro. It provides customers with immediate access to the trading tools via a laptop, desktop, mobile device, or tablet. Traders and investors consider it to be among the greatest trading platforms in India. It is one of those tools that helps people trade online much more quickly and easily.

HDFC SECURITIES

The user-friendly interface, in-depth research reports, and sophisticated charting tools of HDFC Securities are well-known. Additionally, real-time data and a range of order types are available on its trading platform. The mobile application for HDFC Securities is likewise well-regarded and provides all the functionality of the desktop platform in a simple and handy layout.

FYERS ONE

For PC users, it is one of the greatest trading platforms in India. It offers the convenience of stock market investing from home. It has several outstanding characteristics that both experts and novices may utilise to trade stocks with ease. The programme is renowned for its lightning-quick speed and excellent performance, which are made possible by its simple yet useful features.

TRADE RACER

One of the greatest trading platforms in India, Trade Racer offers research calls and Live streaming quotations to investors. The programme enhances the multiple watch list feature and integrates a fund transfer system. The platform is simpler to use and features an engaging user interface that emphasises value. The primary benefit of this trading platform is that it gives its customers the unrivalled ability to assess current market opportunities while taking advantage of seamless trading in the best manner possible.

SHAREKHAN TRADE TIGER

A unique feature of the desktop trading platform Trade Tiger is the ability to trade using a heat map. Trade Tiger can be customised with a number of screens, charts, and shortcuts. Multiple orders, bracket orders, and bulk orders can all be placed with just one click. You can trade according to your preferences using the platform's option to specify order quantity by absolute number, trade value, or current market price.

MOTILAL OSWAL TRADER

Motilal Oswal Trader is a user-friendly interface provided by Motilal Oswal Trader enables traders to access a variety of market data, news feeds, and sophisticated charting tools with more than 30 technical indicators. Traders may keep track of their desired stocks and assets using the platform's real-time data and configurable watchlists.